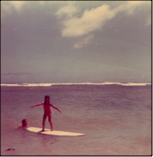 Kauha'a: to move up and down as the waves, or as in dancing


Click on Blue and Green Dots to Download Songs
The songs music player will show up on your web screen.
Hit Control (CTRL)and hold then Right click on the screen and hold. A pop up window will appear.
Select SAVE AS and it will save to your computer.
If you have trouble email: kauhaamusic@gmail.com
and we will email you the songs. Eazy Kine!
There is a joy
In the world
A joy on this
Wonderous night
A child is born
To change the world
A child to bring
Beauty and light
Angels sing
Gloria
From the mountains
To the sea
A child to bring peace
To a weary world
Sweet child your heart
Is the key
Through the night
We search for you
A star above
To come home to
Weʻre waiting
Weʻre waiting for you
There is a joy
In the world
A joy on this
Wonderous night
A child is born
To change the world
A child to bring
Beauty and light
A childʻs laugh
Fills the world
With dreams
Of brighter days
Through the night
We search for you
A star above
To come home to
Weʻre waiting
Weʻre waiting for you
A world of hope
A world of peace
A world of love
For all
There is Joy
In the world
A joy on this
Wonderous night
A child is born
To change the world
A child to bring
Beauty and light
Through the night
We search for you
A star above
To come home to
Weʻre waiting
Weʻre waiting for you
Sing
Sing
Hallelujah
Sing
Sing
Your heart sets us free
Sets us free
So many years have gone by
And still weʻre standing here
How did we make it this far
After all these years
There were times I didnʻt think
Weʻd make it
There were times when I wanted to leave
I know you felt the same
But we stayed and believed
I donʻt need a Christmas wish
I donʻt need diamonds
I donʻt need pearls
Because Sugar I feel
Like Iʻm the luckiest girl in the world
Laying here beside you
With nothing to hide
We fought for this love
Our hearts side by side
There were times I didnʻt think
Weʻd make it
There were times when I wanted to leave
I know you felt the same
But we stayed and believed
I donʻt need a Christmas wish
I donʻt need diamonds
I donʻt need pearls
Because Sugar I feel
Like Iʻm the luckiest girl in the world
Hearts that bend
Hearts that do not break
The greatest gift of all
Is a heart thatʻs fully awake
Looking ahead
To days not yet seen
The path isnʻt clear
But no fear when youʻre with me
There were times I didnʻt think
Weʻd make it
There were times when I wanted to leave
I know you felt the same
But we stayed and believed
I donʻt need a Christmas wish
I donʻt need diamonds
I donʻt need pearls
Because Sugar I feel
Like Iʻm the luckiest girl in the world
*********************************************
Vocals & Guitar: Ronson Ascuncion
Background Vocals: Ann Marie N. Kirk
Piano: Pierre Grill
******************************
Vocal: Ann Marie N. Kirk
Guitar: Ronson Ascuncion
*********************************************
Music & Lyrics: Ann Marie N. Kirk
Copyright 2017