Summer Sea will bring them to me
Hut Ho
My Baby's Got
I'll Sing for You
Ukulele, Acoustic Guitar & Vocals: Ann Marie N. Kirk (Hut Ho, My Baby's Got & I'll Sing for You)
Electric Guitar: Scott Goto (Hut Ho)
Drums: Gene Kois (Hut Ho)
Bass, Hammond Organ, Drums, Steel Guitar & Tuba: Pierre Grill (Hut Ho & My Baby's Got)
Background Vocals: Shelley Kahuanui Fey, Lo Kaimuloa, Terry Malterre (Hut Ho & My Baby's Got)
Lead Ukulele & Vocals: Ronson Ascuncion (I'll Sing for You)
Music and Lyrics: Ann Marie N. Kirk
3 Songs for Summer: A rocking tune, an homage to Hapa-Haole music, and a song for summer love.
Summer Sun holds my dreams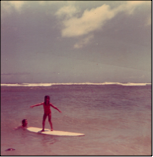 Kauha'a: to move up and down as the waves, or as in dancing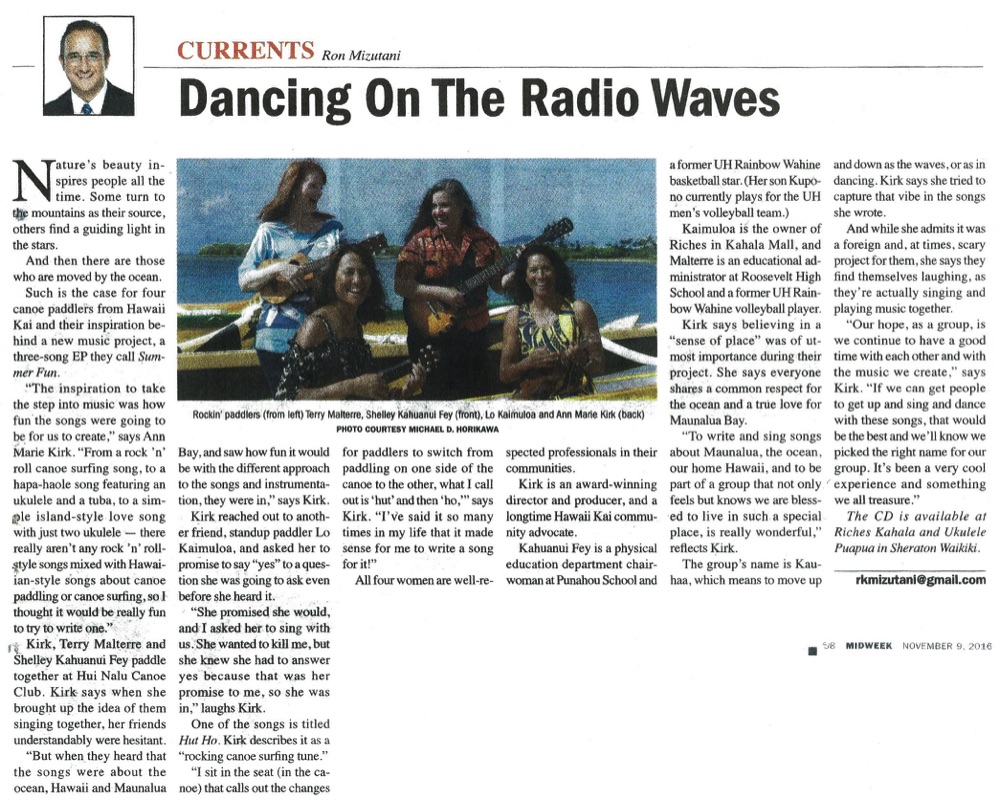 Scroll down for
And a few stories on Kauha'a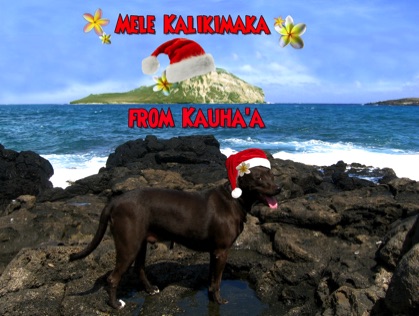 Click on Christmas images to get FREE DOWNLOAD of songs
Downloads are FREE until: Dec. 31st, 2017
Hawaii Public Radio
The Conversation


Click on the Radio to go to the HPR Interview.
When you get to the HPR Page scroll down toward
the bottom to click on the Kauha'a story.